Get Quality and Professional Office Building Janitorial Services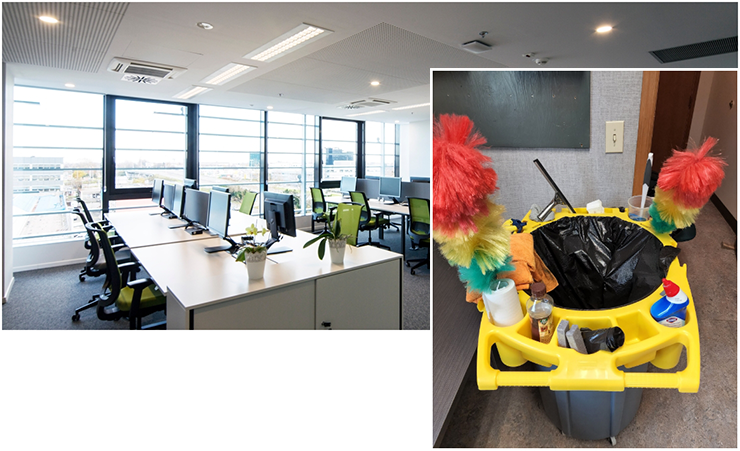 Health issues remain the top priority at the place of work. Government regulations and healthcare agencies require employers to provide their employees with a safe working environment. Office janitorial cleaning services can aid in attaining this objective. Cleaning services providers will not only focus on cleaning your premises but will use cleaning products that are safe on human beings. The providers will remove mold, more deep-seated dirt, dust, debris, allergens, bacteria, and pathogens from blind areas where basic cleaning activities hardly reach. Once the office is clean and trash removed, the working environment becomes free of pests, keeping employees safe from infections and allergic reactions.
Research studies conducted in Idaho Falls shows that companies incur losses as a result of poor cleaning practices. When left un-cleaned or unattended, the dust and dirt accumulate in the blinds, office furniture, and carpets. Moreover, stains appear due to prolonged trash collection, and often pests invade carpets, shelves, cabinets, and other blind surfaces. When the above occurs, the management must carry-out repairs. These repairs or replacements can be costly. However, by outsourcing, office cleaning services now and then, you can save on the costs mentioned earlier. Cost savings also occur because the company does not require purchasing cleaning products and equipment. Commercial office cleaning service providers generally carry their cleaning products and machines.
Bolster Office Productivity
Health equates to wealth. When employees are healthy, they are capable of generating more revenues for the company. In addition, a cleaner environment where employees spend most hours working has fresh air; this bolsters the workplace's morale. Organizations that hire commercial office cleaning services bequeaths employees with peace of mind and can concentrate on their work when workers are motivated and content, their performances increase, and the flow of income increases. Professional janitorial cleaning companies, therefore, do more than just clean your premises. Enhanced productivity also emanates from the fact that the office will record reduced sick days because employees are not vulnerable from infections, allergens, and pathogens.
Professional Cleaning Services
You can depend on Hi-Teck Commercial Cleaning Services in Idaho Falls for quality services. Our company uses state-of-the-art, safe, and green cleaning products and techniques. We train our staff on best cleaning practices such as cleaning blinds and other hard to reach areas.