Comprehensive Cleaning Service For
Automotive Dealerships
Invest in a Clean Dealership Today
Running an automotive dealership is always a big responsibility. It doesn't matter if you sell pre-owned or brand new vehicles, you have to go above and beyond to present your dealership in the finest possible way. If you fail to do so, it could interfere greatly with your business' success. If your dealership is disgusting, what does that say about your inventory? People want reassurance that they are buying from someone who cares about not only their business but more importantly their customers. They don't want to buy their vehicles from dealerships that are dim, dingy and brimming with nasty dust accumulation.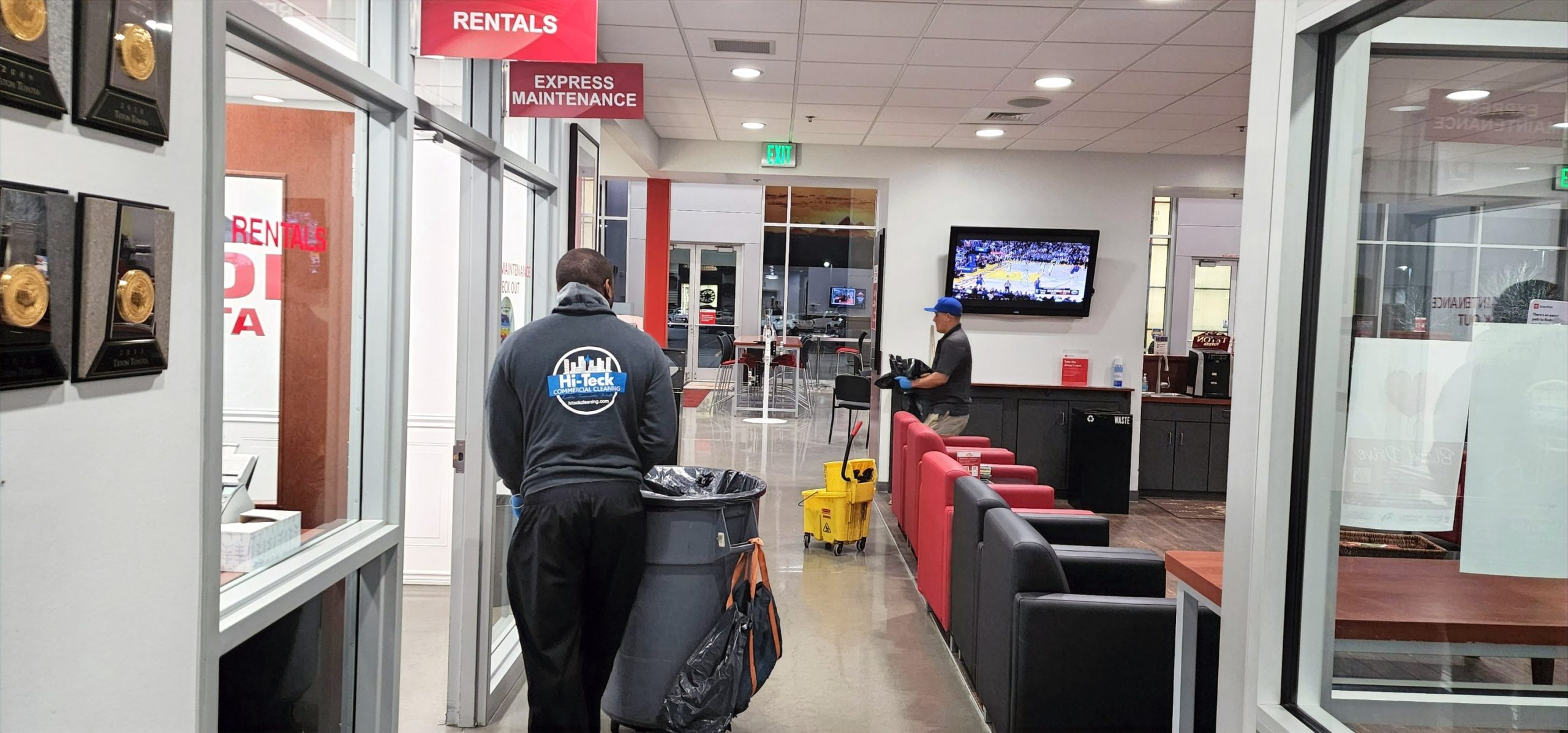 We're a full-service commercial cleaning business that's headquartered in lovely Idaho Falls, Idaho. Our janitorial services are top of the line in caliber. If you're in need of a reliable team that can create a custom cleaning package based on your individual needs, we have you covered! 
Our team of professional cleaning aficionados have years of experience in commercial settings. We understand that each client is different and we strive to provide the best individual service that we can to each of our clients. We treat every business as if it was our very own.
We can cover minor cleaning services like dusting, mopping and vacuuming as well as more detailed services like carpet cleaning, tile and grout cleaning and resealing, as well as window cleaning. 
You wouldn't eat a steak off a dirty plate and that same philosophy applies to any type of business across the board. If the public can access your business then it should be kept as clean and tidy as possible. After all, who doesn't prefer to do business in a clean and sanitary space? 
Visit our website or call Hi-Teck Commercial Cleaning to schedule a free cleaning consultation today.