Commercial Cleaning in Rigby, ID
Hi-Teck Cleaning is your one-stop shop for outstanding janitorial cleaning services in Rigby, ID. We pride ourselves in offering unrivaled and customized cleaning solutions for offices, restaurants, automotive dealerships, retail, medical, and industrial facilities.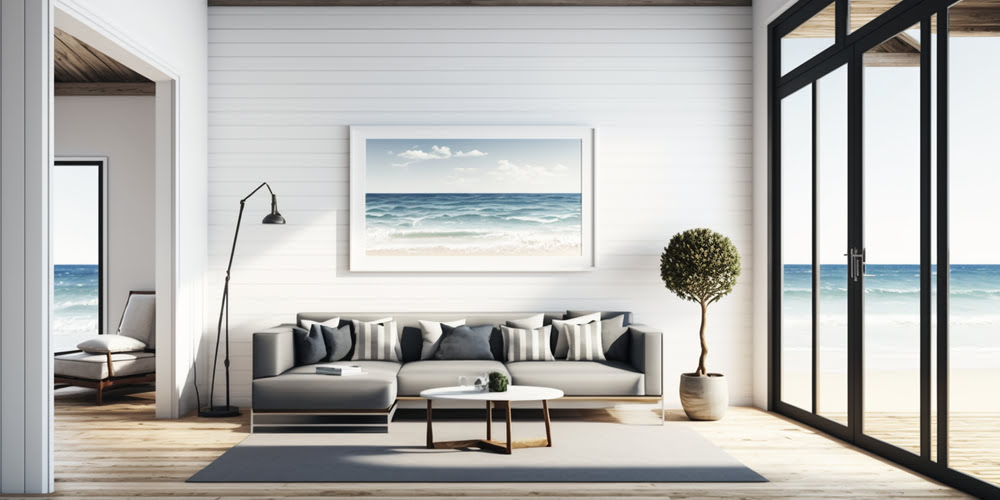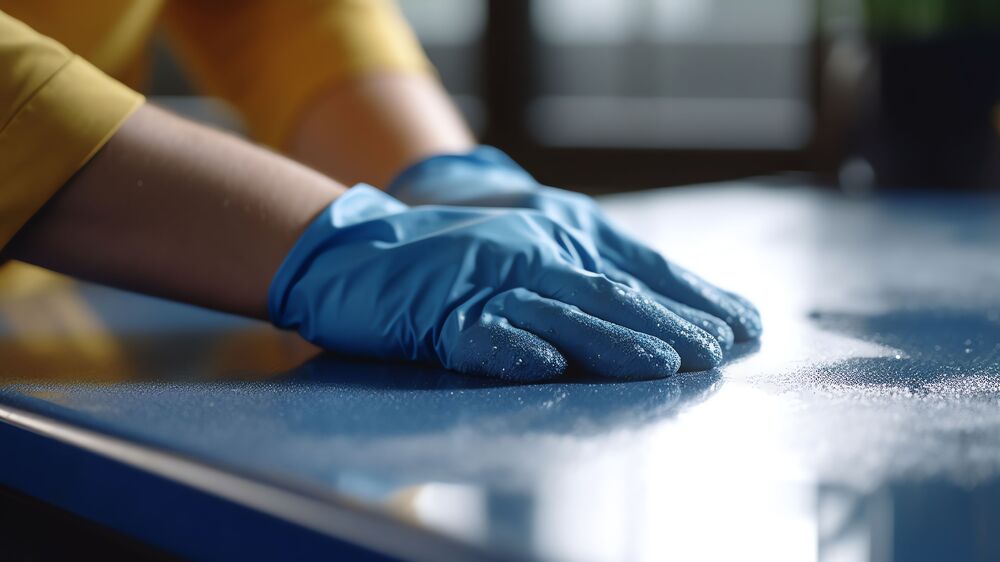 Quality Commercial Cleaning Service in Rigby, ID
Rigby is a friendly small town with a picturesque main street and a growing commercial center. But what makes the town special is its 14,000 square feet Farnsworth TV & Pioneer Museum which takes you on a journey through the early inventions of the famous TV inventor, Philip.T Farnsworth. Apart from this unique tourist experience, there are dozens of scenic parks, hiking trails, and select golf courses for your leisure.
A clean commercial space says a lot about your business acumen. Our efficient and affordable janitorial services are all you need to make your business in Rigby stand out. 
For quality commercial cleaning solutions in Rigby, contact Hi-Teck Commercial Cleaning today.
Automotive Dealership Cleaning in Rigby
Keeping the spaces in a car dealership clean and shiny is essential if you want to make a good customer impression. We offer full-service commercial cleaning services that cover minor tasks like mopping and vacuuming to more detailed work like window cleaning for that perfect and inviting roadside view that positively impacts your sales.
Contact Hi-Teck Commercial Cleaning today to get your customized cleaning quote.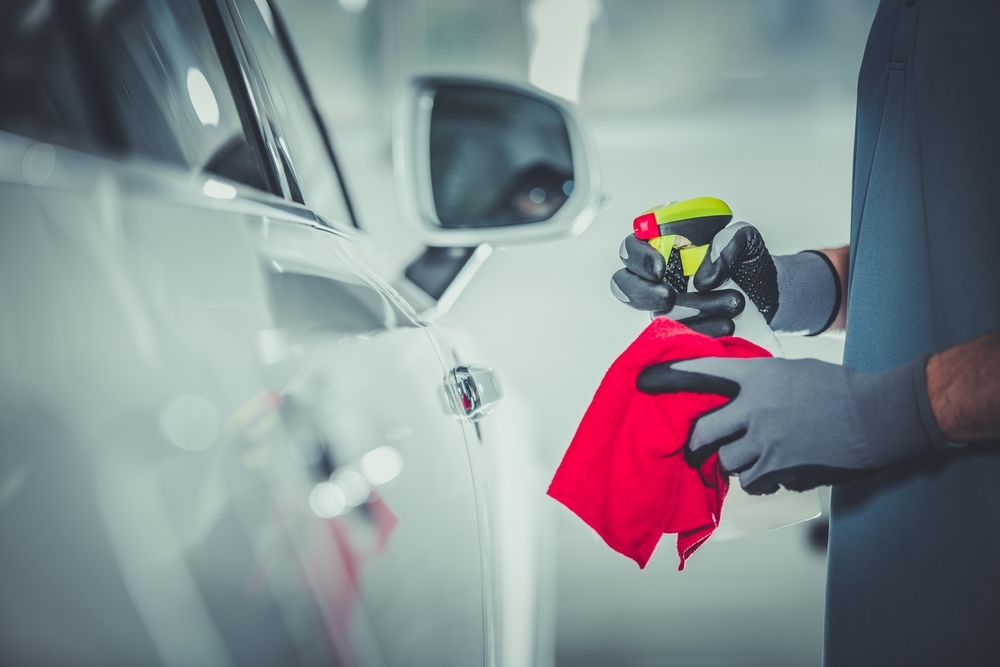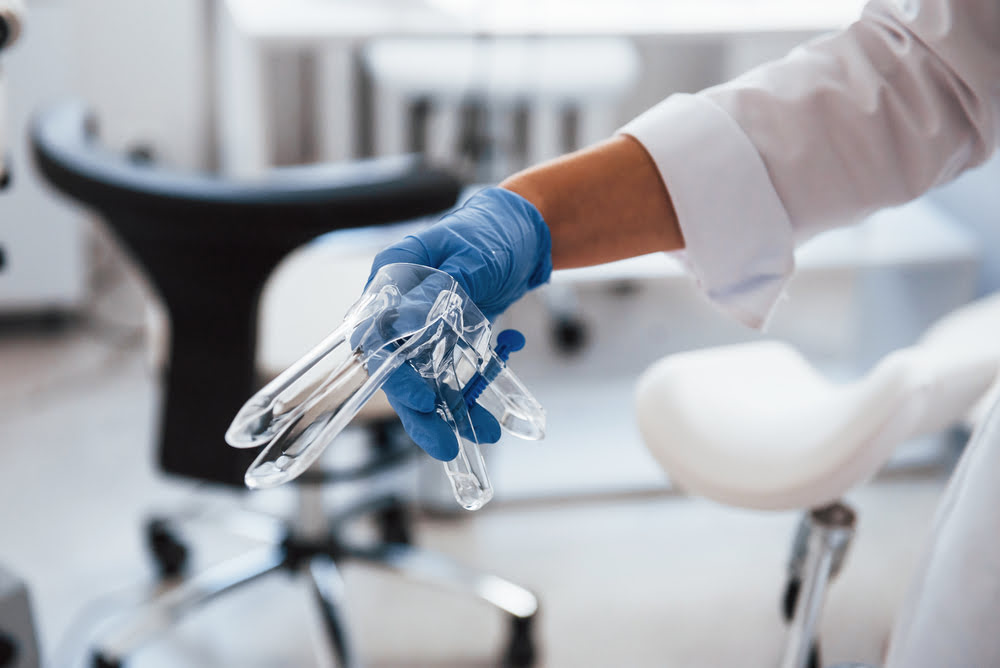 Medical Cleaning in Rigby
Medical offices must go to great lengths to maintain the highest standards of cleanliness, disinfection, and organization. With over three decades of experience, you can rely on our trusted team to provide hospital-grade commercial cleaning and disinfection services that guarantee the safety of your patients and staff.
For meticulous medical cleaning services that meet your stringent standards for your medical facility, turn to the best experts in Rigby, Hi-Teck Commercial Cleaning.
Restaurant Cleaning in Rigby
We offer unmatched restaurant cleaning services that guarantee a pristine and pleasant experience for your guests. If DIY cleaning is falling short, allow our team to create a bespoke cleaning program that meets your specific needs and budget. 
Leverage our skills and state-of-the-art cleaning equipment to keep your restaurant looking good and inviting at all times.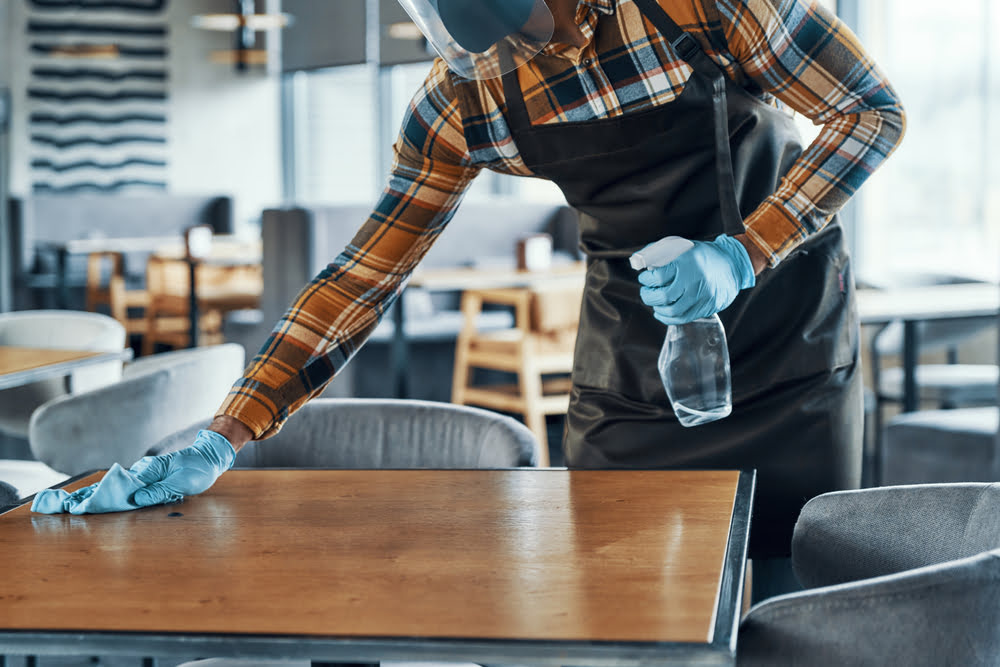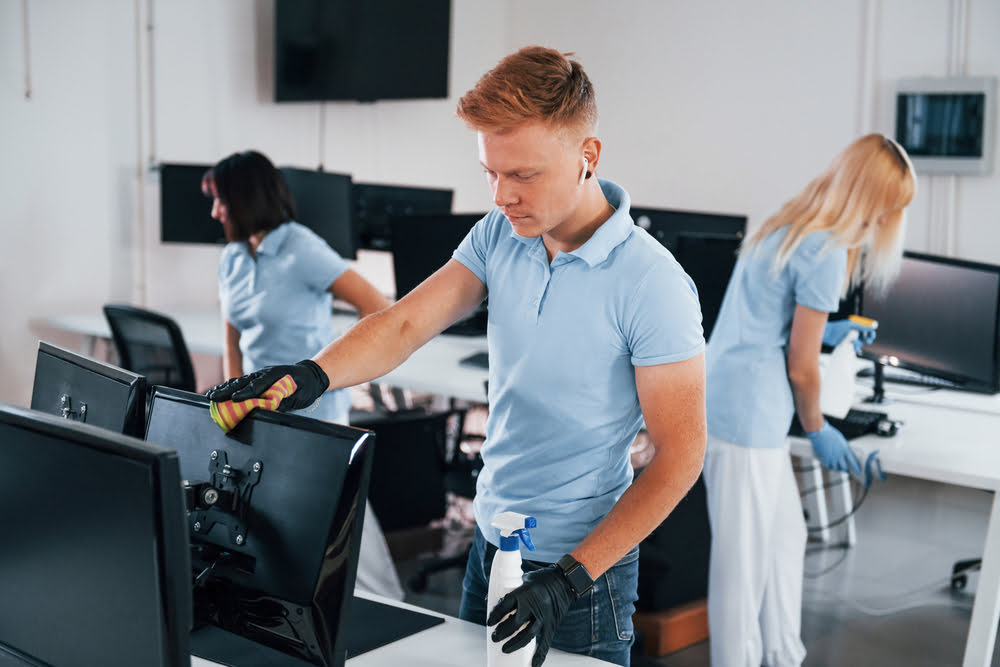 Eliminate the headache of supervising internal staff and the expenses of poor cleaning practices with our quality and reliable office cleaning services. We offer professional cleaning services that go beyond the typical clean to attain a safe and healthy environment for your employees. 
With our latest cleaning techniques and safe cleaning products, we are the team you can rely on to maintain a serene and comfortable office space throughout the year.
Commercial Repairs in Rigby
Every business has to deal with all sorts of minor repairs that are often time-consuming and draining work. Our repair experts at Hi-Teck Commercial Cleaning are ready to help you take care of all your repairs so you can focus on your core business activities. 
Whether it's changing light bulbs, unclogging toilets, or weatherstripping, we are the skilled and hard-working repair specialists to get it done.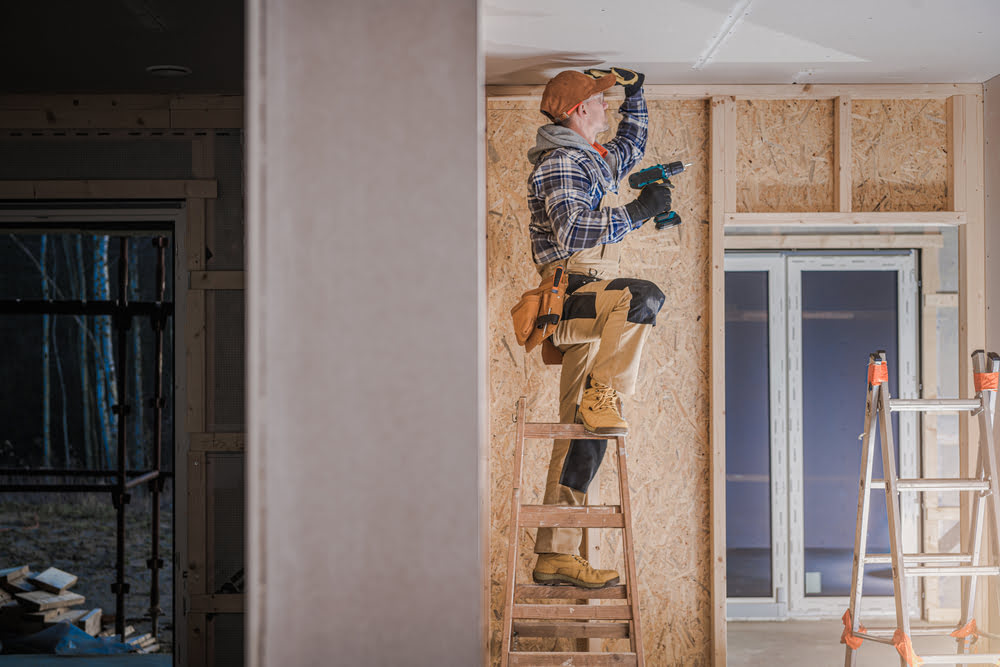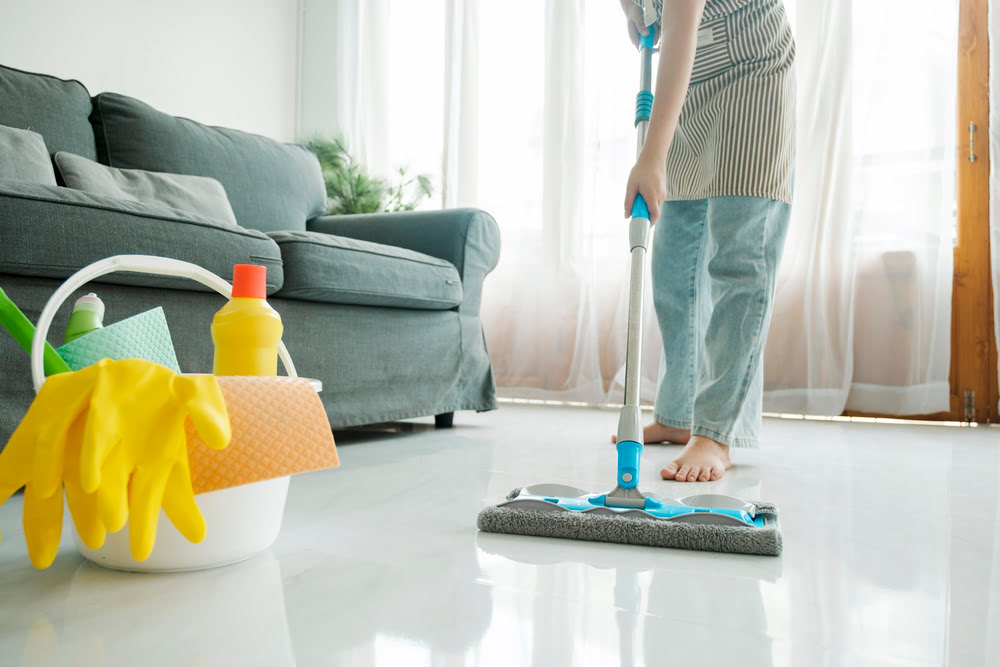 Are your commercial floors looking old and dull? Take advantage of our floor care packages to get them looking new and shiny again. Our services include sweeping and mopping, floor scrubbing, polishing, buffing, stripping, and waxing.
Contact us to enjoy tailored floor care and maintenance services that save you time and money, and keep your floors looking their best.
Our Commercial Cleaning Service Process
Here is our simple service process:
Initial inspection 

Estimate submission

Cleaning program implementation

Work inspection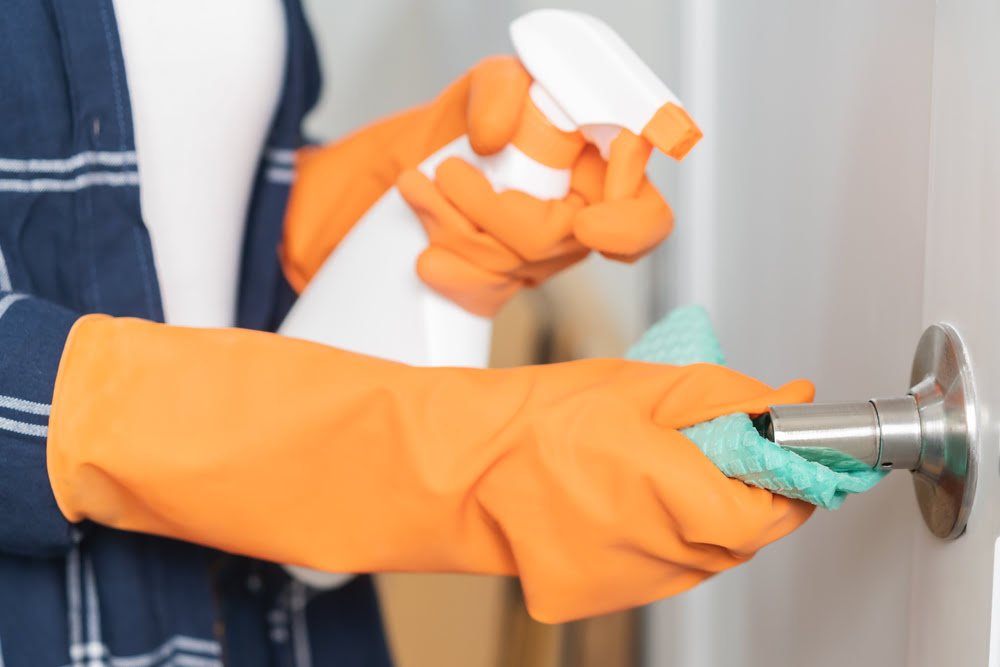 The Benefits of Working With Hi-Teck Commercial Cleaning